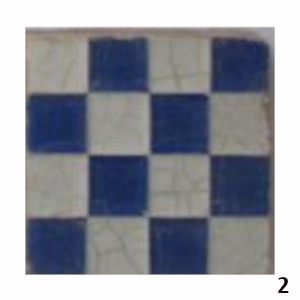 ¡Bienvenidos al Barrio de los Alfareros!
Toda esta zona comprendida desde aquí hacia abajo era el barrio de los alfareros. Ahora mismo estás frente una fábrica de cerámica con más de 500 años. En su interior aun se conserva un horno de la época.
Welcome to the Potters' Quarter!
This area from here downwards used to be the potters' quarter. Right now you are in front of a pottery factory that is more than 500 years old. Inside there is still a kiln from that time.
Benvenuti nel quartiere dei vasai!
Tutta questa zona, da qui in giù, era il quartiere dei vasai. In questo momento vi trovate di fronte a una fabbrica di ceramiche che ha più di 500 anni. All'interno si trova ancora un forno dell'epoca
La cerámica de Fajalauza es la cacharrería popular en barro vidriado y decorado, originalmente elaborada en el Albayzín con una tradición alfarera que se remonta al año 1517, aunque no se conocería con ese nombre hasta la primera mitad del siglo XIX. Permaneció invariable en un estilo y señas de identidad caracterizados por el vidriado estannífero y la decoración en azul-gris o verde con motivos vegetales –con el protagonismo de la granada, pájaros, lacerías o motivos heráldicos con águilas bifrontes. Al inicio del último cuarto del siglo XX entró en el proceso de industrialización cerámico, y se recuperó el reflejo dorado, una de las mejores técnicas de la loza morisca. Y se incorporaron nuevos colores a sus diseños sin perder su esencia en los trazos.
Fajalauza pottery is the popular pottery made of glazed and decorated earthenware, originally produced in the Albayzín with a pottery tradition that dates back to 1517, although it was not known by that name until the first half of the 19th century. It remained unchanged in a style and signs of identity characterised by the stanniferous glaze and the blue-grey or green decoration with vegetal motifs – with the pomegranate, birds, lacework or heraldic motifs with two-headed eagles playing. At the beginning of the last quarter of the 20th century, it entered the process of ceramic industrialisation, and the golden lustre, one of the best techniques of Moorish pottery, was recovered. And new colours were incorporated into its designs without losing the essence of its lines.
La ceramica Fajalauza è una ceramica popolare di terracotta smaltata e decorata, prodotta originariamente nell'Albayzín con una tradizione ceramica che risale al 1517, anche se sarà conosciuta con questo nome solo nella prima metà del XIX secolo. Rimase invariata nello stile e nei segni di identità caratterizzati dalla smaltatura stannifera e dalla decorazione grigio-blu o verde con motivi vegetali – con il melograno, gli uccelli, i merletti o i motivi araldici con le aquile bicipiti. All'inizio dell'ultimo quarto del XX secolo, entrò nel processo di industrializzazione della ceramica e fu recuperato il lustro dorato, una delle migliori tecniche della terracotta moresca. E nuovi colori sono stati incorporati nei suoi disegni senza perdere l'essenza delle sue linee
Una cerámica tan significativa en Granada que, a poco que mires, podrás observar que todas las placas que nombran nuestras calles están hechas en Fajalauza.
The ceramics are so significant in Granada that, if you look closely, you will see that all the plaques that name our streets are made in Fajalauza.
La ceramica è così importante a Granada che, se si osserva attentamente, si può notare che tutte le targhe che danno il nome alle nostre strade sono realizzate a Fajalauza.
La familia Morales ha creado la Fundación Cerámica de Fajalauza Cecilio Morales, ante la necesidad de preservar y continuar con la tradición iniciada hace más de quinientos años por su antecesor Hernando de Morales, en la fabricación de la loza popular granadina, cada vez más falsamente imitada por el boom turístico como recuerdo «low cost» con materiales y técnicas que nada tienen que ver con su esencia artesana.
The Morales family has created the Fundación Cerámica de Fajalauza Cecilio Morales, in response to the need to preserve and continue the tradition started more than five hundred years ago by their ancestor Hernando de Morales, in the manufacture of Granada's popular pottery, increasingly falsely imitated by the tourist boom as a «low cost» souvenir with materials and techniques that have nothing to do with its artisan essence.
La famiglia Morales ha creato la Fundación Cerámica de Fajalauza Cecilio Morales, in risposta alla necessità di preservare e continuare la tradizione iniziata più di cinquecento anni fa dal loro antenato Hernando de Morales, nella fabbricazione della popolare terracotta granadina, sempre più falsamente imitata dal boom turistico come souvenir «low cost» con materiali e tecniche che non hanno nulla a che fare con la sua essenza artigianale.
Para de esta forma proteger y conservar la tradición artística y artesanal de la cerámica de Fajalauza, transmitiendo dicha herencia a toda la ciudadanía como patrimonio cultural inmaterial y memoria colectiva. Y creando y manteniendo en el espacio específico y permanente de esta fábrica centenaria un proyecto que aúne actividades de producción, exhibición y formación, y que será considerado como «CENTRO DE INTERPRETACIÓN DE LA CERÁMICA DE FAJALAUZA: HISTORIA, ENTORNO Y VIGENCIA».
In order to protect and preserve the artistic and artisanal tradition of Fajalauza ceramics, transmitting this heritage to all citizens as intangible cultural heritage and collective memory. And to create and maintain in the specific and permanent space of this centenary factory a project that combines production, exhibition and training activities, which will be considered as «INTERPRETATION CENTRE OF FAJALAUZA CERAMICS: HISTORY, ENVIRONMENT AND VIGENCE».
Al fine di proteggere e conservare la tradizione artistica e artigianale della ceramica di Fajalauza, trasmettendo questo patrimonio a tutti i cittadini come patrimonio culturale immateriale e memoria collettiva. E creare e mantenere nello spazio specifico e permanente di questa fabbrica centenaria un progetto che combini produzione, esposizione e attività di formazione, e che sarà considerato come «CENTRO DI INTERPRETAZIONE DELLA CERAMICA DI FAJALAUZA: STORIA, AMBIENTE E VIGENZA».
El próximo punto que debéis buscar es LA PUERTA DE FAJALAUZA
The next point you should look for is LA PUERTA DE FAJALAUZA
Il prossimo punto da cercare è LA PUERTA DE FAJALAUZA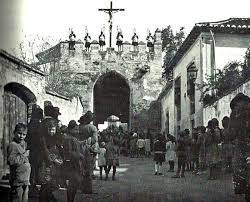 https://goo.gl/maps/PXHXBE6XHsXnGY1o9